"Fast Friendly Bail Bonds Service Without Judgment"
Be Free Bail Bonds Is A Locally Owned and Operated Bail Bonds Company Located in Southwest Ohio. Our Local And  Professional Bail Bondsman Specialize in Providing Quick Release from Local and County Jails Throughout Ohio. We Understand the Bail Bond Process and Know-How Stressful and Confusing it Can be. Be Free Bail Bonds is proudly Accredited by The Better Business Bureau and strives every day to be Ohio's #1 Bail Bonds Company. 
Bail Bonds Service Area
Hamilton Bail Bonds – Fairfield Bail Bonds – Middletown Bail Bonds – Cincinnati Bail Bonds – Lebanon Bail Bonds – Mason Bail Bonds – Batavia Bail Bonds – Dayton Bail Bonds – Kettering Bail Bonds – Xenia Bail Bonds – Fairborn Bail Bonds – Springfield Bail Bonds
Remember, Our Hamilton Bail Bonds Office has moved to 6 S 2nd St. Suite 312 Hamilton Ohio.
WHY YOU SHOULD CHOOSE BE FREE BAIL BONDS?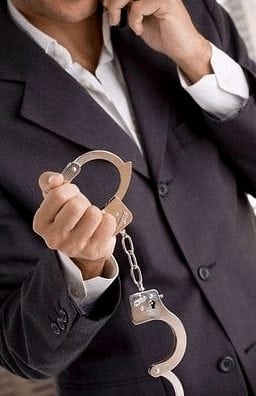 BBB Accredited 

Locally Owned & Operated

No Judgment Guarantee

Professional and Honest

Emergency Service

We Can Come To You

Local Agents Serving Butler, Warren, Montgomery, Hamilton, and surrounding Counties
Call A Bail Bondsman You Can Trust
Local Bail Bondsman provides quick release from local and county jails. Serving Southwestern Ohio since 2010 including the counties of, Butler, Warren, Hamilton, Montgomery, Greene, Clark, and surrounding. Our Bail Bonds Agents are knowledgeable, honest, and friendly, and will guide you through the entire process. We are proud to be accredited by the Better Business Bureau, and work hard every day to provide the very best customer service. We are available almost anytime, day or night for your convenience. Payment options are available with only 5% down, Call now for immediate service.
Providing Bail Bonds Services For Most Minor And Major Charges
Felony – Misdemeanors – Major or Minor Crimes – Criminal Bonds – Traffic Bonds – Domestic Violence – Drug Possession – Firearm – Felonious Assault – Robbery – Theft – Larceny – Trespass – Criminal Trespass – Obstruction – Arson – Auto Theft – DUI – OVI – DWI – Forgery – Probation Violations – And More
BE FREE BAIL BONDS MISSION STATEMENT:
Our mission is to provide fast, friendly, and honest Bail Bonds service to our clients without passing judgment. Our Licensed Professional Bail Bondsman understands that people make mistakes and that sometimes accidents do happen, so like anyone we have also made mistakes and we learn from them. Our Agents work hard every day to help our clients get back on their feet as quickly and as smoothly as possible. Our Agents know how important the release of your family and loved ones are to you, we will walk you through the Bail Bond process and release process, we know you have enough to worry about.
Learn More About Us And Our Latest News
Check out our latest post on what a Bail Bond is.
Locations Throughout Southwestern Ohio
Find A Bail Bonds Location Near You