Local Bail Bondsman Serving Clark County Ohio
Local Bail Bonds Agents Available Anytime Providing Quick Release From The Clarke County Jail In Springfield Ohio. Serving All Local And County Courts
Clark County Bail Bonds Agents are available with a simple phone call. Be Free Bail Bonds has Bail Bondsman available to provide quick release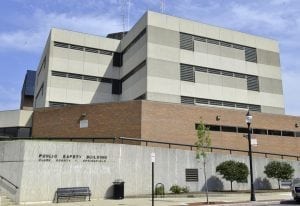 from the Clark County Jail, serving Springfield Ohio Area.
WHY CHOOSE BE FREE BAIL BONDS?
Serving The State of Ohio Since 2010

Locally Owned & Operated

Fast & Friendly Local Service

No Judgment Guarantee 

Payment Plans Available

BBB Accredited

We Can Come To You
We are local bail bondsman providing quick release from local and county jails, serving Southwestern Ohio Counties including, Butler, Warren, Hamilton, Montgomery, Greene, Clark, Clermont, and surrounding. Our Bail Bonds Agents are knowledgeable, honest, and friendly, we will guide you through the entire process. We are proud to be accredited by the BBB and are working hard every day to provide the very best customer service. We are available almost anytime, day or night with payment options available and only 5% down. Be Free Bail Bonds has offices centrally located in Butler, Warren, and Montgomery Counties, call now for immediate service.
No Bond is too small or too large. Contact Us Today!